YouTube to MP3
As jo ​​sykje foar in maklike wize te downloaden lykas YouTube videos oan MP3 format om te harkjen nei harren om oeral, hjir kinne jo krije detaillearre gids oer hoe't jo maklik ynlade fan YouTube bygelyks nei MP3 triemmen te spyljen as kwaliteit tracks op eltse joystick of muzykspiler.
1.

starte software

Iepenje de iMedia omrekkener Deluxe software programma. Dan sykje it "Download" knop oan de boppekant fan it finster. Dit sil jouwe tagong ta in pear oare ynladen opsjes.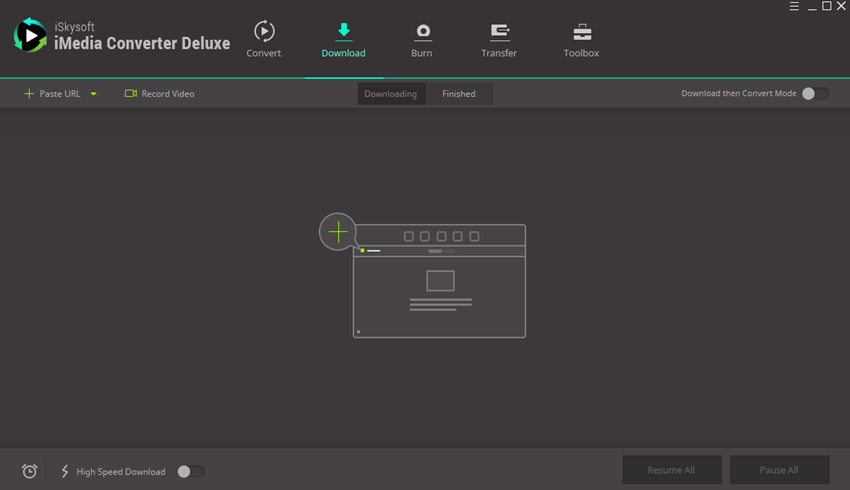 2.

Selektearje Download MP3 út it dellûk ikoan neist "Plakke URL"

As it klikken op de dellûk ikoan, dan sille sjogge in knop foar 'Download MP3 ". Klik op dizze knop om tagong ta in pop up finster dêr't jo kin ynput de URL nei jo fideo of audio. Plak de URL foar de fideo jo wolle ynlade út YouTube yn de "URL" fak. Dit is ynklusyf "clip" of "Playlist" Ynlaad stannen.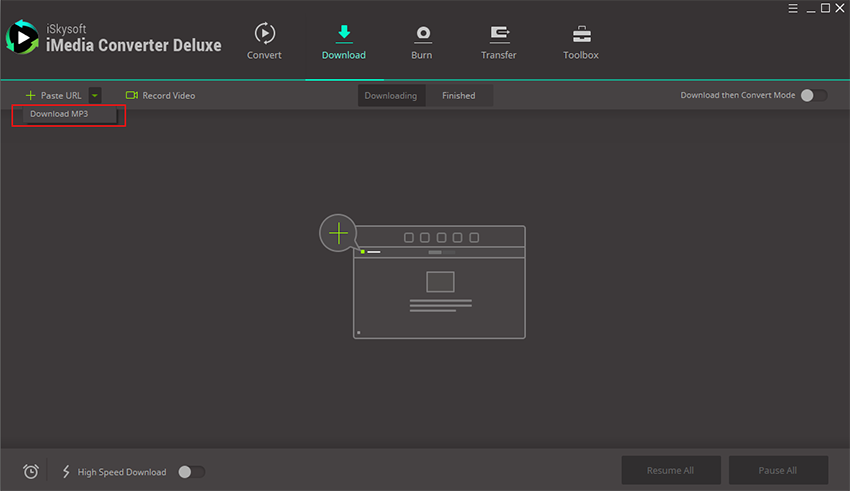 3.

Namme útfier map en download file

Oanjaan wêr't jo bewarje wolle jo nije MP3 triem fan "foarkar"> "Lokaasje". Jo kinne ek kieze te bewarjen it yn de standert map foar de iMedia omrekkener Deluxe software programma. Ta beslút, klik dan op de "Download" begjinne jo dan it ynladen jo triem. It sil wurde bewarre yn de map oanwiisde hjirboppe en do kinst oermeitsje it letter nei jo smartphone of draachber apparaat. Troch de wei, as jo haw al kopiearre de URL foardat te klikken op de "Download MP3" knop, de ynlaad proses sil automatysk begjinne as sa gau as jo klikke op de knop.