Fix Video Metadata
Mien de editing proses, iSkysoft video omsette fan software biedt in simpele oplossing foar it taheakjen of fixing metadata info for jimme videos.
1.

lade jo video yn 'e software

Neidat jo ha iepene de software, klik dan op de "Toolbox" ljepblêd en dan "Fix Video Metadata". Yn it pop-up finster sjen omheech, blêdzje te ymportearjen jo fideo triem út hurde skiif. Dit sil lit jo tagong ta de video foar it taheakjen Metadaten.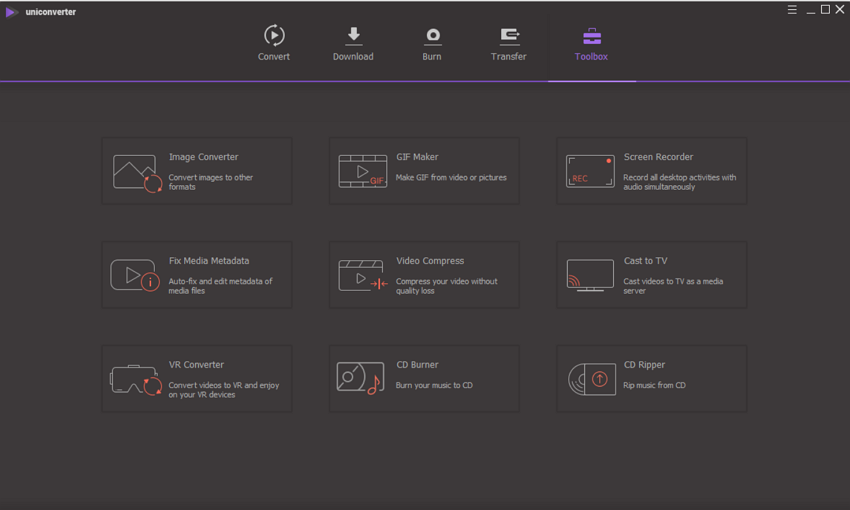 2.

bewurkje metadata

Yn de metadata editing finster, kies dyn video type, taal kar en mear. Dêrneist kinne jo fine de bêste metadata ta te foegjen oan jo fideo troch te kiezen foar de "Sykje" knop. Ommers, klik op "OK" om bewarje de metadata.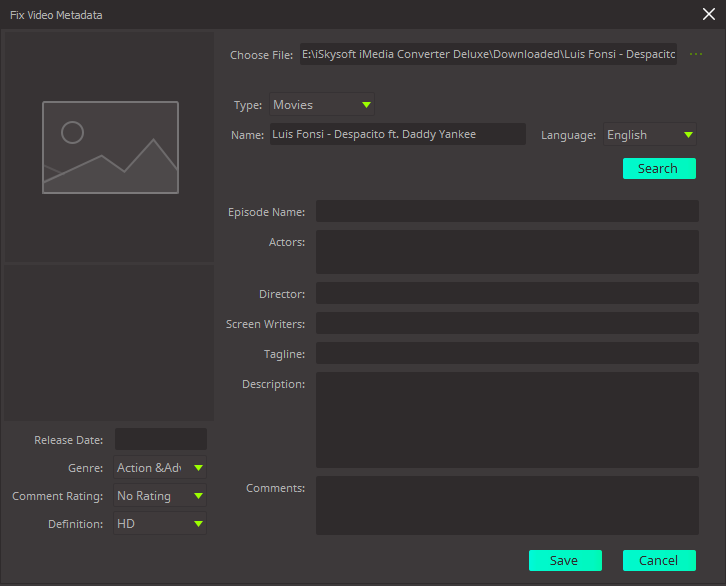 3.

Bewurkje jo fideo (Opsjoneel)

Foardat taheakjen fan metadata, as nedich is, dyn video troch selektearjen de feroarykoanen ûnder elke video, dat sil litte jimme trim, gewaaks, draaie, add watermarks of ûndertiteling, en ek meitsje oanpassings oan jo fideo.