Lossless Conversion
Mei iSkysoft iMedia omrekkener Deluxe, kinne jo maklik krije tagong ta de Lossless Conversion, dat is sûnder mis in foaroansteande omsetting technyk yn 'e fideo it omsette merk. Under de Lossless Conversion modus, kinne jo net allinne berikke in ferboude triem mei nul kwaliteit ferlies, mar ek omsette om 90X flugger snelheid as oare video converter.
Notes: Om fersekerje lossless bekearing, gjin parameter fan de fideo koe wurde oanpast, ynklusyf feroarje de resolúsje, tariven of heakje ûndertiteling.
1.

Upload media triemmen oan de konverzje programma.

Lokalisearje de triem dy't jo graach bekearen troch te klikken op de "taheakje Triemen" knop of mei help fan duorjende de-n-drop metoade. Hâld der rekken mei dat allinnich de fideo triemmen fan H.264 encoder koe wêze konvertearre lossless, dit wol sizze dat de ynfier opmaak fan de oarspronklike fideo wêze moat ûnderwerp oan 3GP, ASF, AVI, F4V, FLV, M4V, MKV, MOV, MP4, MPG , MTS, M2TS, TS en TRP.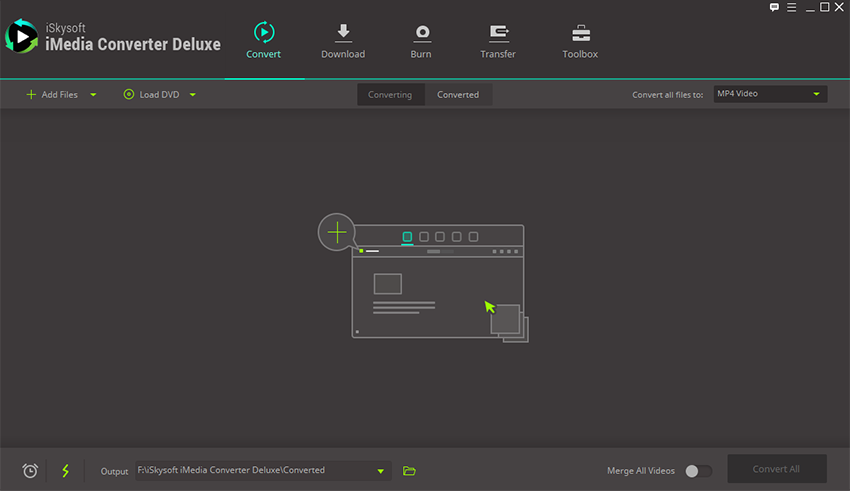 2.

Kies de útgong formaat.

It programma jout konverzje foar in breed ferskaat oan fideo en audio formaten. Lykwols, foar lossless ombou, de filterformaat wurdt beheind ta MP4, AVI, MOV, MKV en M4V. Om te bekearen video losslessly, selektearje dan "Selde as boarne" yn 'e filterformaat finster.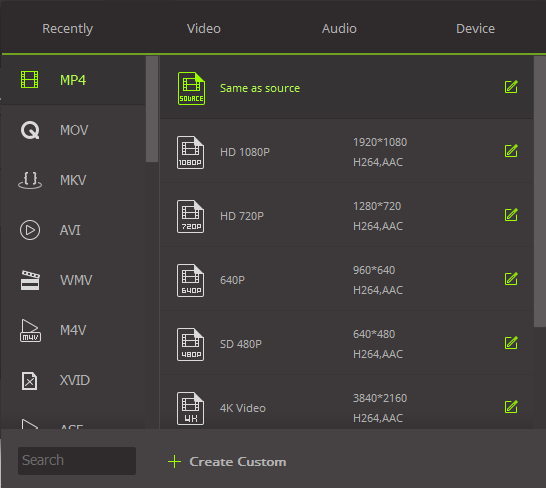 3.

Start de Lossless Conversion proses.

Meitsje in nije map troch te klikken Menu> Foarkar> Location, of set it yn 'e standert map. Dêrnei rekke de "omsette All" of "Convert" knop om te foltôgjen de lossless konverzje!