Crop / Rotate
Aside from wurkje as in profesjonele video / audio converter, iSkysoft iMedia omrekkener Deluxe kinne ek jo fideo as in handich fideo editor. It is moai maklik te snije út winske dielen, koarter 'e lingte fan in fideo fluch, grutte oanpasse of draaie de fideo út in ferskaat oan hoeken troch mei iSkysoft iMedia omrekkener Deluxe foar Windows.
1.

Launch programma en upload video

Sadree't jo ha startsein foar de converter sêftguod, kinne jo oplade jo fideo te bewurkjen. Klik gewoan op de "taheakje Triemen" knop of sleep en drop de fideo oan it programma foar cropping of draaiende.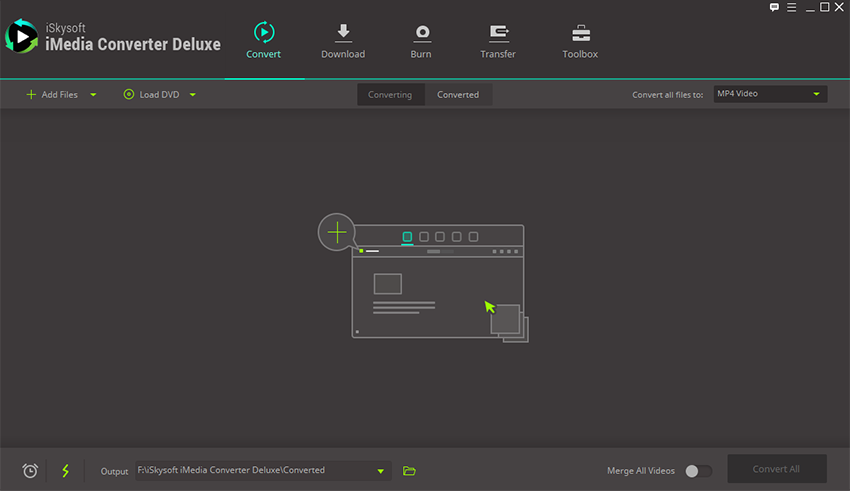 2.

Start de Crop / Rotate proses

It programma biedt in ferskaat oan editing opsjes wêrûnder de cropping ark. Selektearje de twadde ikoan oantsjutten cropping opsje út de werjefte bar. Ut it pop-up finster, selektearje it "Crop" ljepper oan beide crop of resize jo fideo triem. It programma sil lit jo keare jo triem horizontaal, fertikaal of nei itsij rjochts of lofts.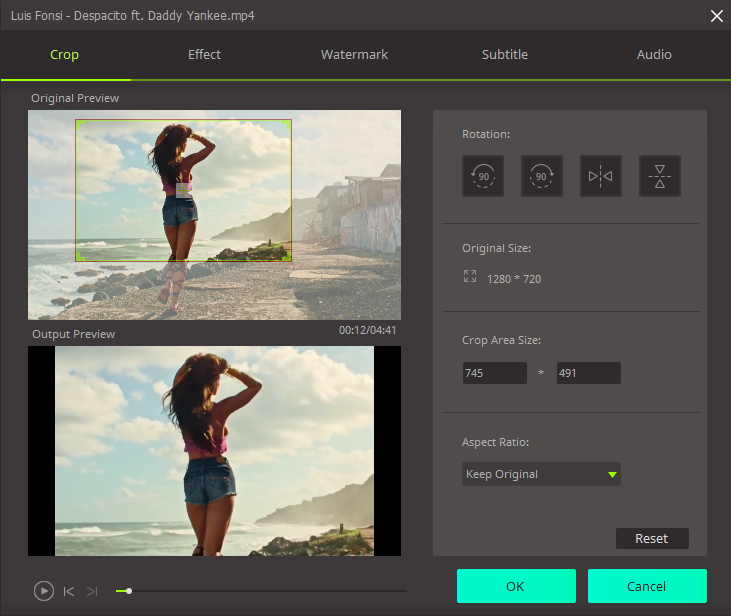 3.

Kies in formaat dêr't jo redigearre video

Ferskate media triemfoarm wurdt mooglik foar jo nij bewurke video. Selektearje de opmaak meast geskikt foar it apparaat dêr't jo sille wêze spyljen is.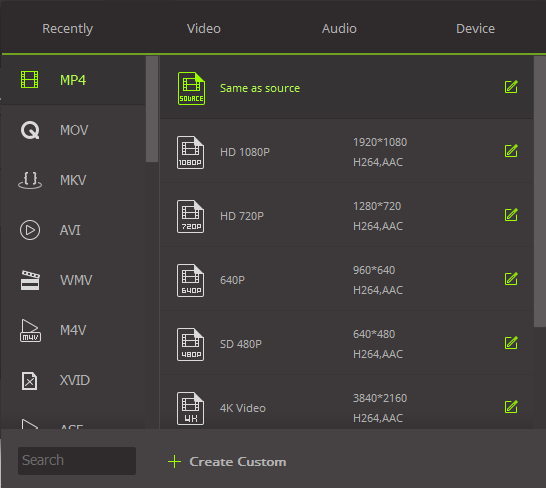 4.

Meitsje de bewurking

Oanwize in feilich plak om te bewarjen jo nij cropped / draaide triem te selektearjen in nije map fan "foarkar" - "Lokaasje" of bewarjen fan it oan de standert map. Finalize jo projekt troch te klikken op de "Convert" of "omsette All" knop. Dit sil finalize jo wurk en om dy in klear projekt.