gearfoegje Videos
Wolle jo kombinearje meardere videos fan ferskillende formaten yn ien MP4 video of oare formats? Moat ik bekearen eltse fideo ta MP4 en dan fusearje se mei in fideo editing tool? Fansels net. No mei iSkysoft iMedia omrekkener Deluxe, kinne jo berikke te bekearen ferskate filmkes en kombinearje se yn ien triem tagelyk. Lês mear te krijen detaillearre gids.
1.

Ymportearje jo videos

Der binne 2 manieren te foegjen jo videos oan it programma:

1. Selektearje meardere video triemmen jo wolle fusearje, dan slepe en droppe se oan it programma yn in pakket;

2. Klik "Taheakje Triemen" knop yn it Convert ljepper te laden videos fan jo hurde skiif, mobile apparaten of streekrjocht út camcorder.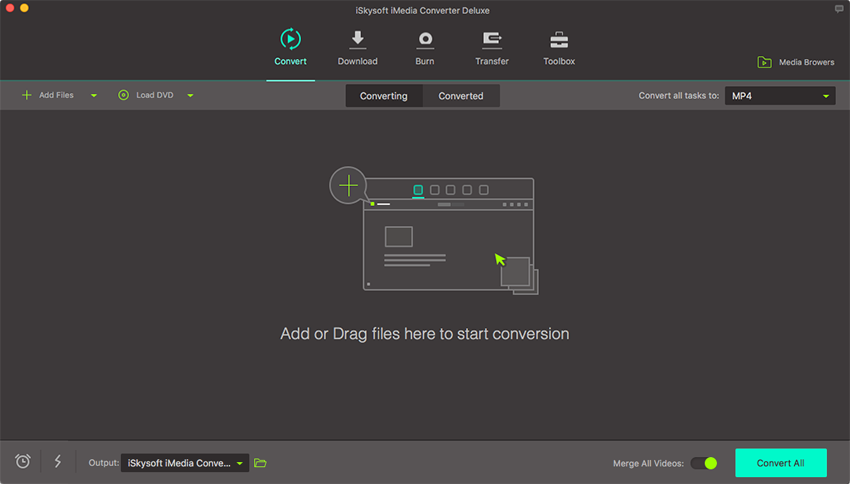 2.

Kies filterformaat

No moatte jo selektearje in filterformaat foar alle fideos. Der stiet net yn bestân dat alle videos moatte wurde omboud ta itselde formaat as jo wolle fusearje se. En nim dan set de filterformaat fan de opmaak lade neffens jo nedich.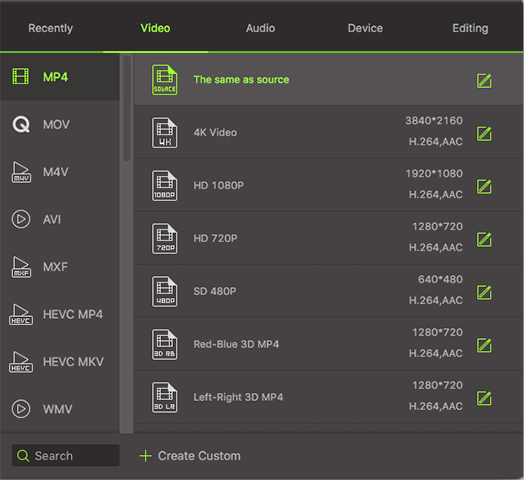 3.

Sellen videos on Mac

Der is in 'Merge All Videos "knop op de boaiem ynterfaasje, please keare derop. Doe rekke de "Convert All" knop om te rêden is. Meikoarten krije jo alle videos gearfoege ta ien triem sûnder ferlies.