Lossless Conversion
Lossless Conversion is gjin twifel in foaroansteande technyk dy't is neistribbe troch de measte bedriuwen wijd oan fideo konverzje. Mar, do koe maklik tagong ta dit avansearre technyk mei iSkysoft iMedia omrekkener Deluxe foar Mac. Folgje de stappen hjirûnder om te sjen hoe't te konvertearjen video losslessly!
Notes: Om fersekerje lossless bekearing, eltse oanpassing fan de fideo is net tastien, ynklusyf feroarje de resolúsje, tariven of heakje ûndertiteling.
1.

Upload video triemmen nei it converter.

Laden jo fideo triemmen troch "Tafoegje Triemen" knop of mei help fan duorjende de-n-drop metoade. Remind dat allinnich de fideo triemmen fan H.264 encoder koe wurde omsetten losslessly, dit wol sizze dat de ynfier opmaak fan de oarspronklike fideo wêze moat ûnderwerp oan 3GP, ASF, AVI, F4V, FLV, M4V, MKV, MOV, MP4, MPG, MTS, M2TS, TS en TRP.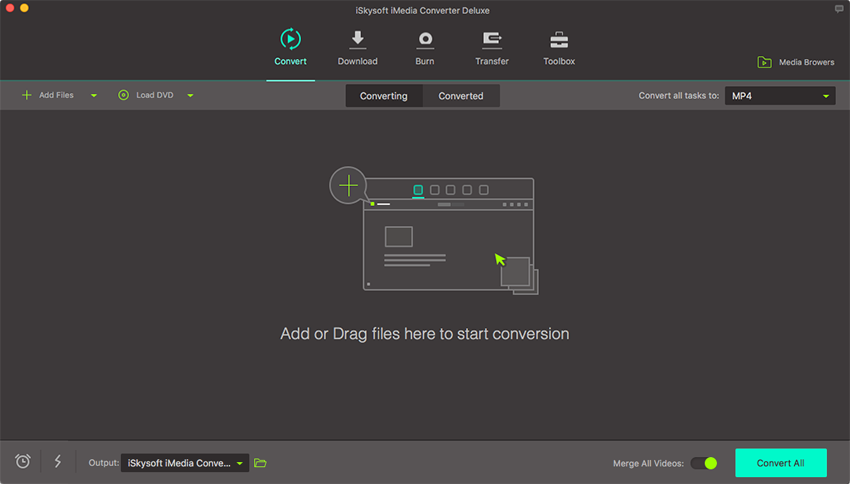 2.

Kies it filterformaat fan it ferboude video.

It programma jout konverzje foar mear as 150+ video en audio formaten. Lykwols, foar lossless ombou, de filterformaat wurdt beheind ta MP4, AVI, MOV, MKV en M4V allinne. Yn de filterformaat, nim dan tink te kiezen "De itselde as boarne".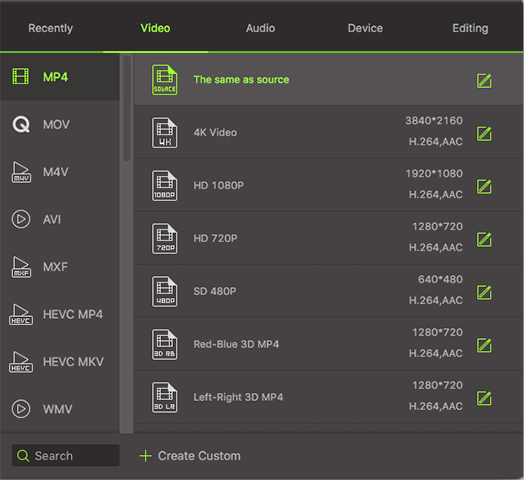 3.

Start te bekearen losslessly.

Set it ferboude video yn de standert map of meitsje in nije map troch te klikken Menu> Foarkar> Location. Dêrnei rekke de "omsette All" of "Convert" knop om te foltôgjen de lossless konverzje!