Crop / Rotate
Neist te wêzen in profesjonele video omsette fan software, iSkysoft iMedia omrekkener Deluxe is ek foarsjoen fan fideo editing ark. No kinne jo leare hoe't jo Crop of draaie videos op Mac mei stap-by-stap gids.
1.

Add videos

Nei rint de software, jim moatte ymportearjen jo videos for bewurkjen. Om dat te berikken dat, sleep jo fideo oan it programma of klik op de "taheakje Triemen" knop yn it Convert ljepper.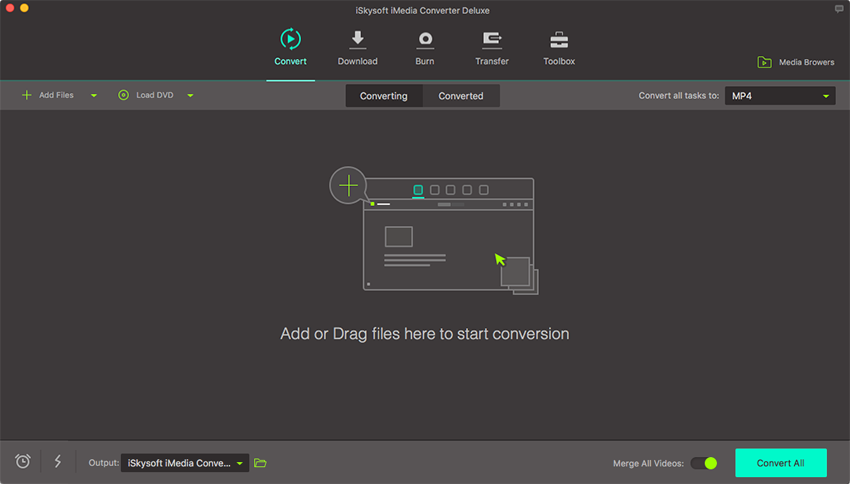 2.

Ready to Crop of Rotate video

Gean nei it bewurkjen finster troch te klikken op de feroarykoanen ûnder elke fideo.

Crop Video: Under de fideo klik de twadde ikoan dat betsjut Crop video. Yn it pop-up finster, oanpasse hânfetten om grutte it gewaaks gebiet. Klik "Okee" om bewarje ynstellings. Jo kinne brûk meitsje fan de Aspect Ratio opsje om gewaaks video yn winske ferhâlding gemak.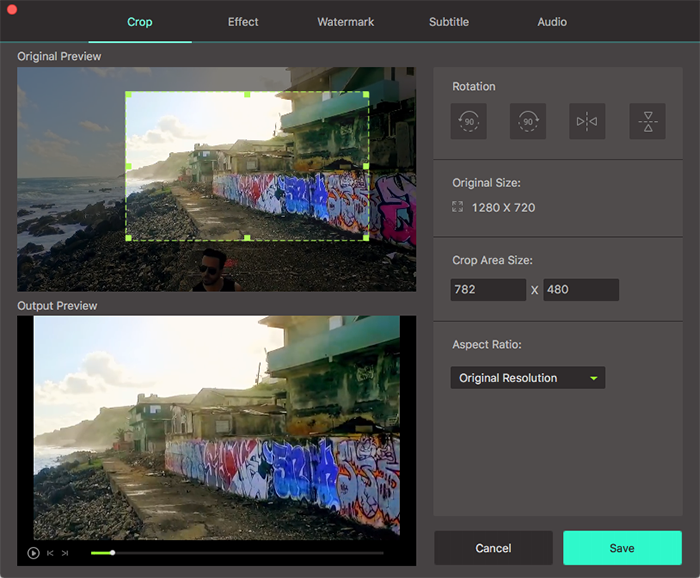 Draaie Video: Sa't jo sjen kinne yn 'e hjirboppe finster, binne der 4 draaiende knoppen yn in rige. Klik elk om draaie of flip video direkt.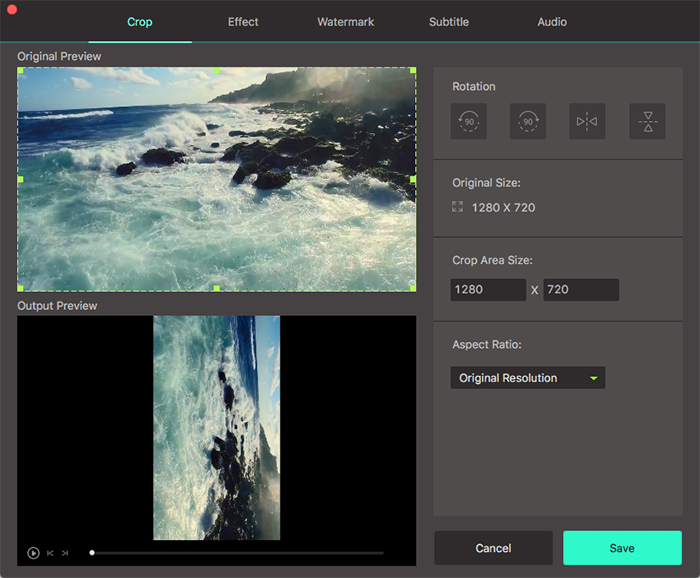 3.

Selektearje filterformaat en Eksportearje video

No kinne jo direkt eksportearje jo video troch te klikken op "Convert" of "omsette All" knop nei selektearjen de útgong formaat. Troch de wei, kinne jo feroarje de útfier map foar maklike tagong ta de bewurke fideo fan "foarkar"> "Lokaasje".