DVD kopiearje
As in ultime DVD oplossing, iSkysoft iMedia omrekkener Deluxe foar Mac kin net allinne oanmeitsje DVD mar ek reservekopy of kopiearje DVD oan ISO en DVD map direkt. As jo ​​kopiearje wolle jo favorite videos of kostber oantinken oan ferskate DVD kopyen, binne jo op it goede plak! Sjoch de tutorial hjirûnder op hoe om te kopiearjen DVD mei dizze ultime video converter.
1.

Load DVD triemmen nei it converter

Nei launching de software, iepenje de Arkkiste ljepper op de top. Klik dêrnei op DVD kopiearje opsje.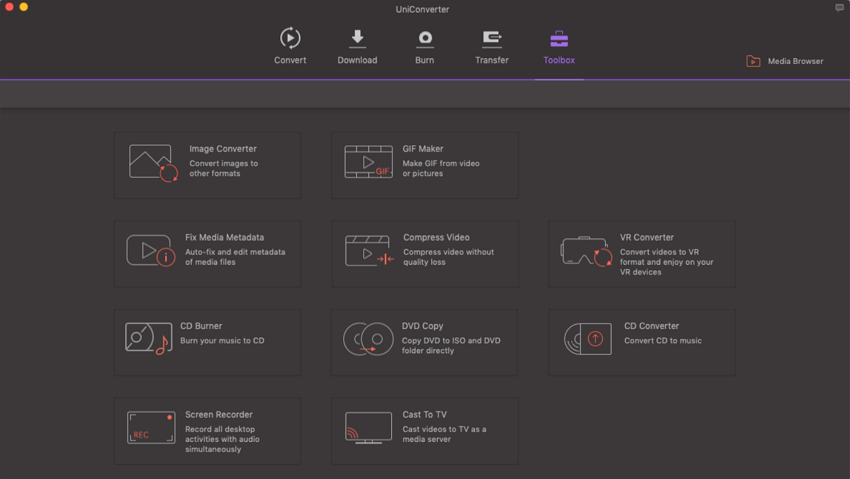 2.

Copy DVD

Earste load DVD triemmen troch blêdzjen jo Mac, dan selektearje in bestimming formaat út Super Drive, DVD map, ISO triem of DVD media. Foardat de finale kopy, kinne jo ek tafoegje wat basale info oan de bestannen. Mei al fan dy klear, rekke de "Kopiearje" knop om te begjinnen de DVD kopy proses.