Convert to Web
Yn de ôfrûne jierren is it moai algemien te dielen videos mei oaren by it opladen fan harren ta webside. Spitigernôch, genôch fan minsken hawwe it sa'n muoite op opladen fan videos. No mei dizze fideo omsette fan tool foar Mac, do silst kinne te laden gjin video to YouTube, Facebook, Vimeo en populêrder plakken sûnder beheining.
1.

Add video oan it programma

Nei rint de Mac video converter, kinne jo klikke op de "taheakje Triemmen" knop om te laden videos of áudios út jo Mac, mobile apparaten of camcorder.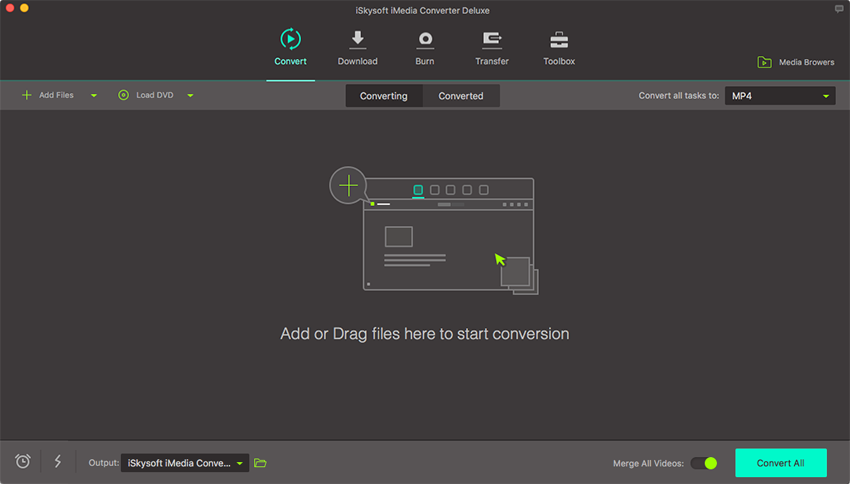 2.

Upload video oan Web foar dielen

Nei ymportearjen de fideo triem, gean nei it formaat lade en selektearje de "Video" kategory. Skow del it formaat list oant jo sjogge de YouTube, Facebook en Vimeo ljepper. Dan kinne jo selektearje de útfier formaat dat wurdt stipe troch de video sharing site neffens jo nedich.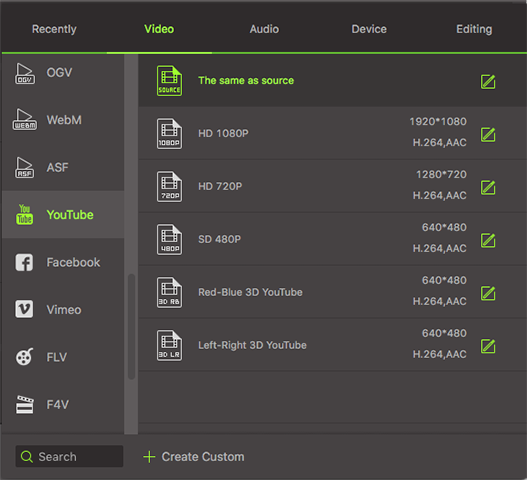 3.

omsette nei Web formaat dêr't it dielen

Folgjende, set de útgong lokaasje foar jo fideo út Menu> Foarkar> Location, en klik dan op de "omsette All" knop om te konvertearjen video oan web kombinearjen formaat as nedich as jo hawwe twa videos of mear. Foar inkele triem omsetting, koest ek klikke op de "Convert" knop njonken it fideo of audio triem.