convert Audio
Om spyljen eltse muzyk op Mac of ferskate spilers en apparaten, kinne jo gebrûk meitsje fan de audio by it omsette helpmiddel by iSkysoft te bekearen audio ta MP3, WAV, WMA, M4A, AAC, AC3, AIFF ensafuorthinne.
1.

Add audio files

Om te begjinnen, drag & drop audio triemmen nei it programma. Of klik op "Taheakje Triemmen" knop om te laden videos dat konvertearre wurdt, kinne jo uploade út hurde skiif, mobile apparaten of camcorder, sels út DVD map.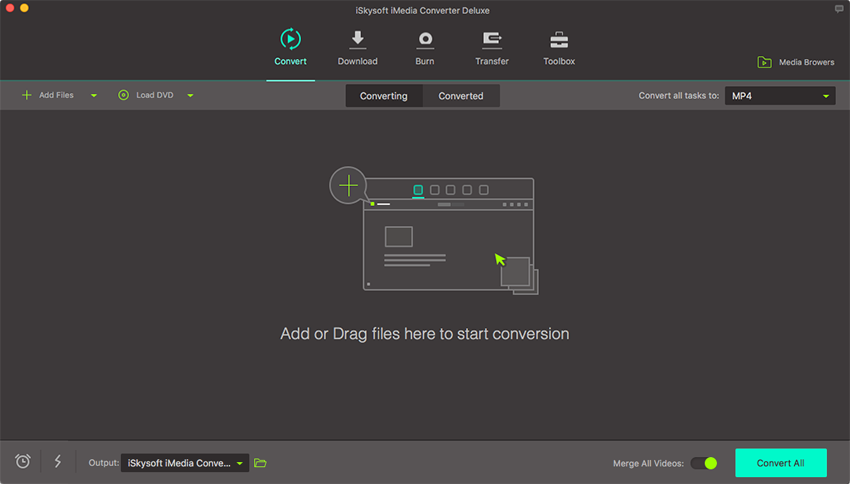 2.

Selektearje de audio filterformaat

Sa't jo sjen kinne, binne der in protte audio formats yn de "Audio" kategory fan 'e rjochter formaat lade. Krekt selektearje de audio opmaak neffens jo behoeften. Undertusken, do bist by steat om te feroarjen de Encode ynstellings fan de útfier formaat troch te klikken op de gear byldkaike feroaret bygelyks de bitrate, sample rate, kanaal, ensfh Of gewoan kieze út de hege kwaliteit, medium kwaliteit en lege kwaliteit opsjes ta ien klik set jo útfier audio kwaliteit.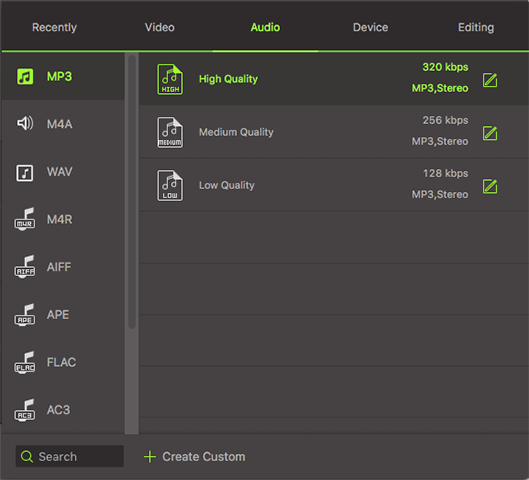 3.

Ready te konvertearjen audio triemmen

Nei it ynstellen fan de audio filterformaat, no kinne jo selektearje de útfier map troch te klikken Menu> Foarkar> Lokaasje en klik dan op de "omsette All" knop om te foltôgjen de audio omsette fan proses, of hit "Convert" knop oan de rjochterkant fan eltse item nei omsette audios ien foar ien.